Friday 29 November to Sunday 1st December
You are invited to come and enjoy the Athelstone Christmas Tree Festival!
Over 60 incredible trees will be on display from individuals, businesses, groups and schools of our community. There will be a huge variety of highly creative and themed displays, and this year we are also encouraging entries that are eco-friendly, promote looking after our world, or make use of recycled materials.
Location: Athelstone Uniting Church, 33 Fox Avenue, Athelstone
Entry: Adults – donation, Children – free
Enter your own unique tree!
All are welcome to participate by entering your own unique Christmas Tree to display. We would like to invite your school, business or community group to participate in the 2019 Christmas Tree Festival by entering a tree and/or coming along to see the displays.
Scroll down to download a copy of the Flyer, Invitation Letter and Entry Form. Alternately, contact our coordinator, Julie Goldsmith (details below) if you would like print copies sent to you.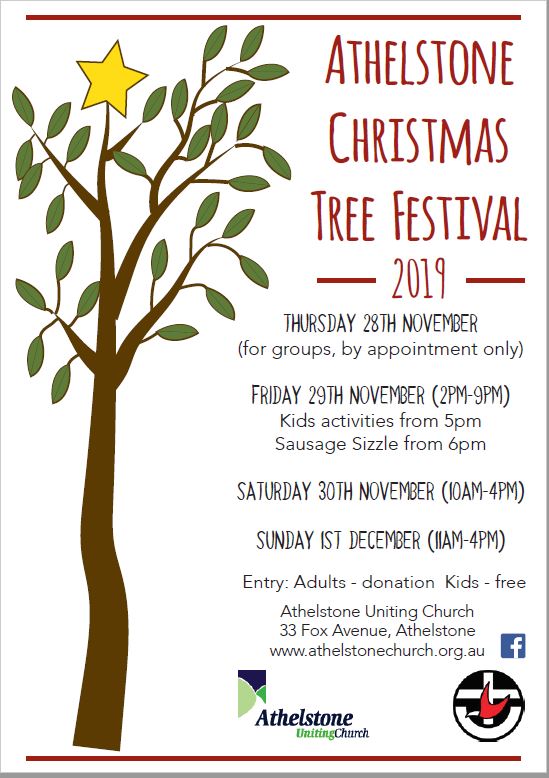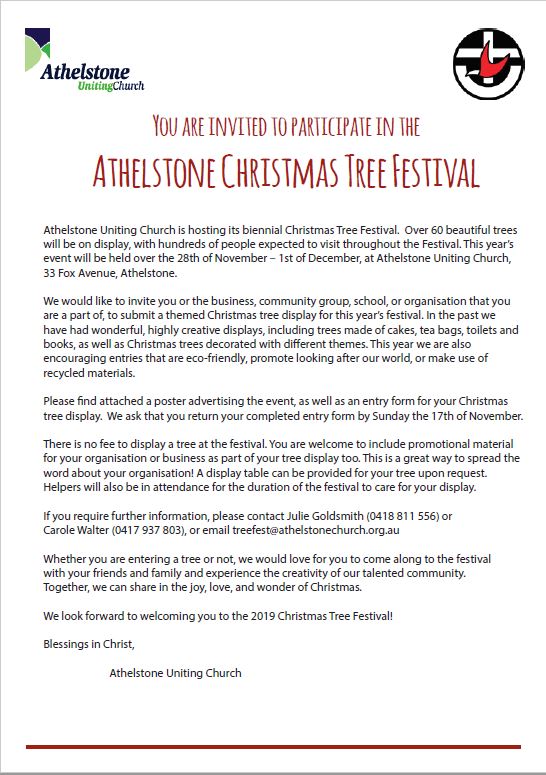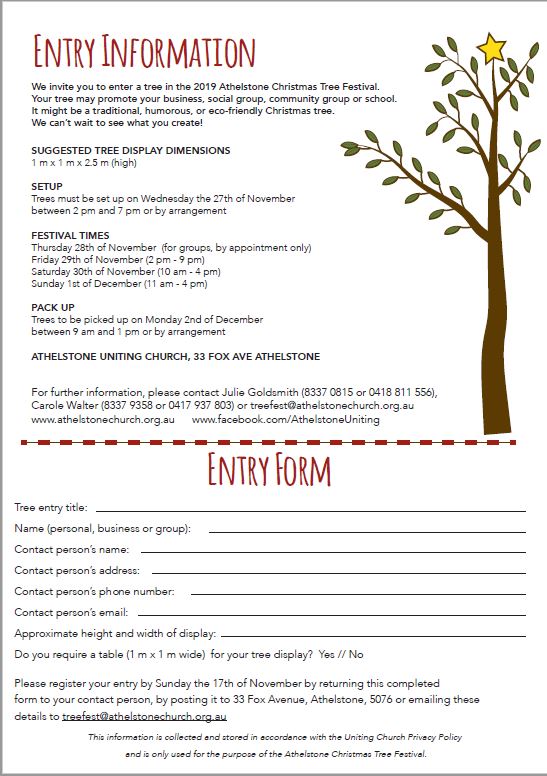 Festival Times

Thursday

28 November
By appointment only
For groups

Friday
29 November
2pm – 9pm
Kids activities from 5pm
Sausage Sizzle from 6pm
Saturday
30 November
10am – 4pm
Sunday
1 December
11am – 4pm


For more information..
Phone – Julie Goldsmith (0418 811 556)
Email – treefest@athelstonechurch.org.au
Facebook – www.facebook.com/AthelstoneUniting/