Athelstone Uniting Church is a Christian church located in Athelstone, South Australia.
We believe our purpose is to celebrate, live and share the Good News of Jesus Christ and to partner with our community in love, grace and compassion.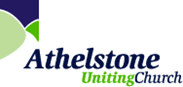 The Uniting Church
We are part of the Uniting Church which means that we are:
A Christian community – following the example of Jesus Christ.
An Australian church – standing alongside Indigenous Australians and supporting rural and remote communities.
A caring church – dedicated to social justice and providing community services through UnitingCare.
A diverse church – with a wide range of worship styles and theology in our 300 South Australian congregations.
A place of hope and support – providing a safe place to explore life's many big questions.
Find out more about the Uniting Church here: https://sa.uca.org.au/who-we-are/